Learn chemistry visually

Do you find chemistry tough and confusing?
We have a solution for you. We specialize in concept videos that will help you visualize and comprehend abstract concepts that are difficult to understand in text alone.
---
Bitesize Learning
Studies reveal that learning in short bursts could be more effective. It leads to better comprehension and longer memory retention. For the busy, time-pressurized learners, our videos are ideal for streamlined learning.
---
What's included
Sign up for a full-membership. We have dozens of videos to accelerate your learning.
---
Promotional Offer
Currently, we are promoting our new website  so take advantage of our limited-time massive discount offer.
---
Examples of videos
Below are just screenshots of video samples. These videos are thoughtfully composed simple 2-D cartoon style drawings that are engaging and impactful.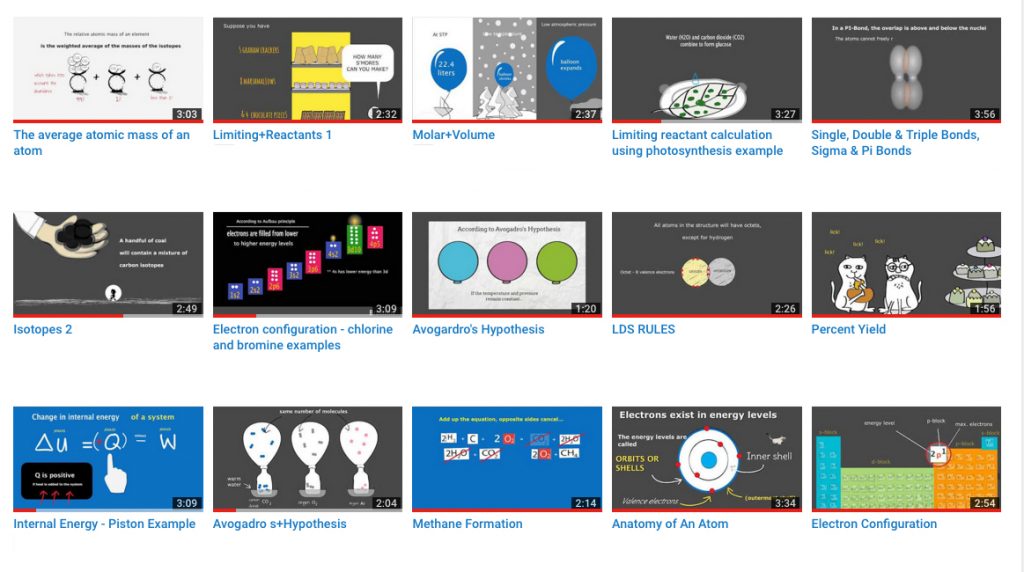 ---


[s2Member-Pro-PayPal-Form level="1″ ccaps="" desc="1 yr Membership (SGD$32) – Viziscience" ps="paypal" lc="" cc="SGD" dg="0″ ns="1″ custom="viziscience.com" ta="0″ tp="0″ tt="D" ra="24″ rp="1″ rt="Y" rr="0″ rrt="" rra="1″ image="https://viziscience.com/wp-content/uploads/2016/10/checkout-logo-large.png" output="image" coupon="" accept_coupons="1″ /]
©Copyright 2017 Viziscience.com | All rights reserved | P.O.Box 308, Glastonbury, CT 06033, USA | email: contact@viziscience.com