Extensive chemistry resources for remote learning
For high school, honors, pre AP and AP chemistry
(Using instructions, video simulations and quizzes)
These resources are already prepared, ready to use online and are just a few clicks away.
If you have any questions, don't hesitate to drop me a note on my Facebook group.
Thousands of students have benefited from our courses
We provide high quality and highly engaging content to help students learn chemistry key concepts and remember them well.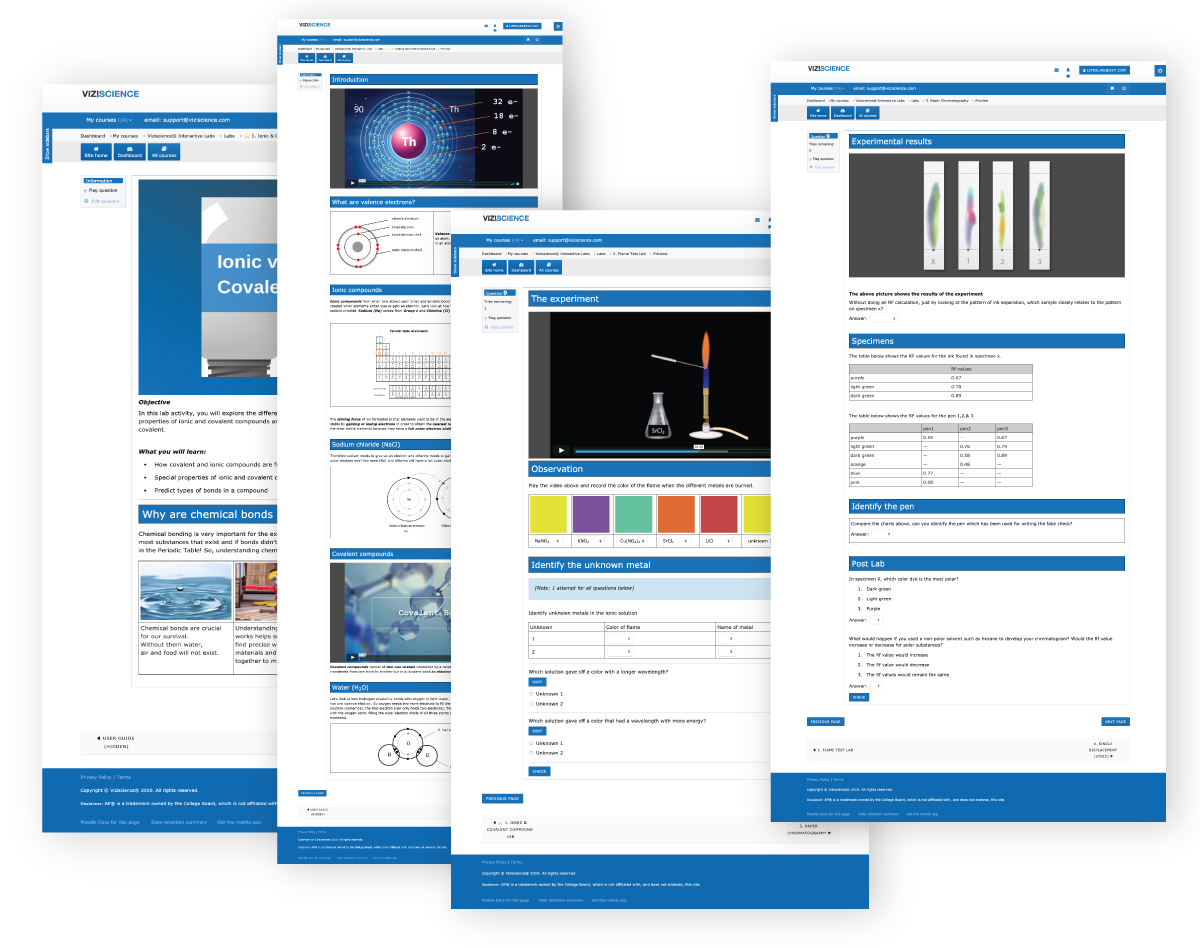 Sign up for a free, no obligation 7 day preview
Because of the pandemic we want to help.
We're offering a 7 day free preview and if you like what you see…
Limited time offer (50% discount):
$75 per teacher (up to 200 students) – for 12 months
If you have less than 20 students, we will adjust the rate for you.
Any questions don't hesitate to email us at:
contact@viziscience.com
Or leave a message using the message button below.