Resources for remote learning
Chemistry teachers, we have extensive resources to save you time and effort, make your life easier and help with the transition to remote learning.
For high school, honors, pre AP and AP chemistry, take a closer look at our resources:-
Viziscience Interactive Labs

Viziscience Interactive Modules 
(Using instructions, video simulations and quizzes)
These resources are already prepared, ready to use online (or in class) and are just a few clicks away.
Thousands of students have benefited from our courses
We provide high quality and highly engaging content to help students learn chemistry key concepts and remember them well.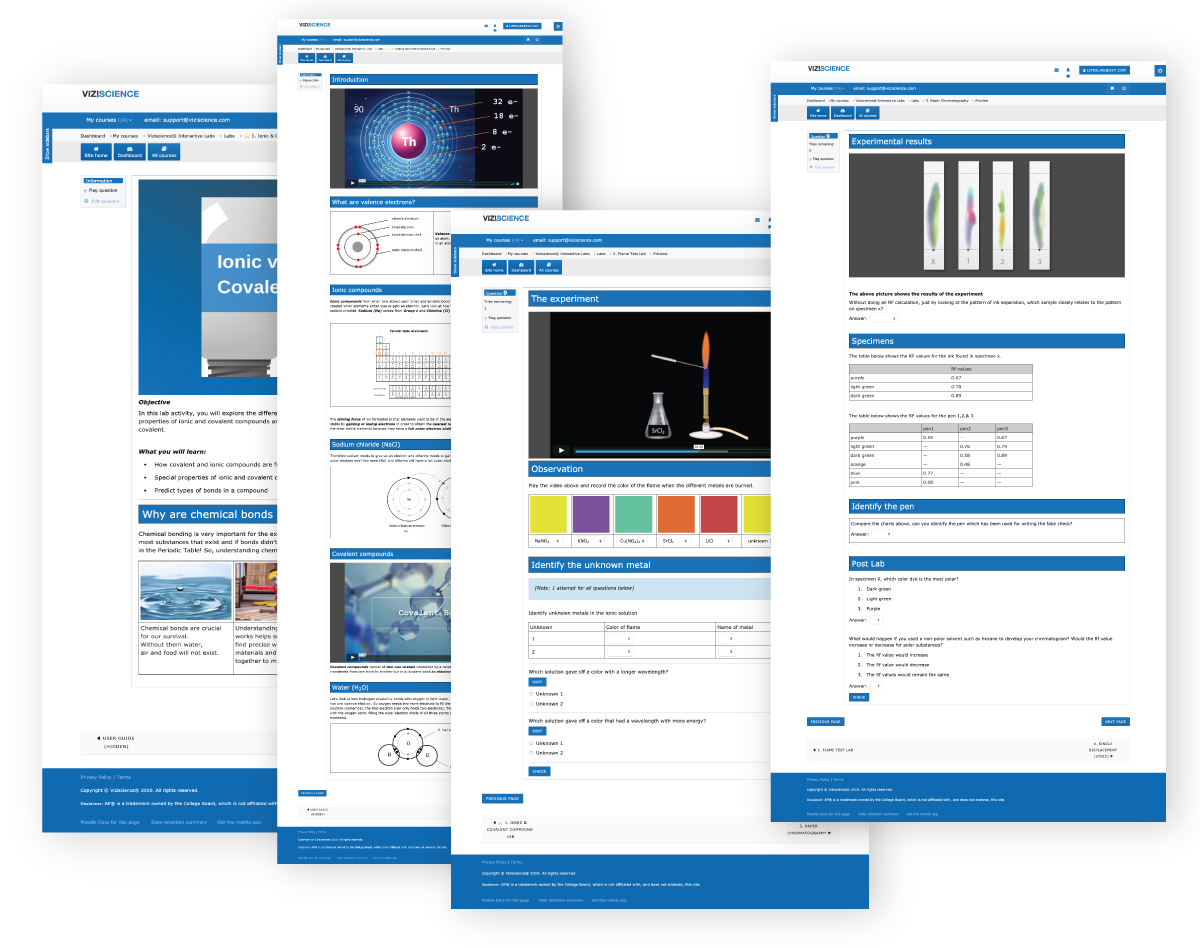 Take advantage of our free Courses
Course 1: Significant Figures
Significant figures are not just about the rules. We help students to learn significant figures figures in a meaningful way by understanding how they are used in science. The course also covers the concepts of accuracy and precision, measurements, scientific notations, and calculations with significant figures.
Course 2: Dimensional Analysis 
This is an introductory course on Dimensional Analysis to help students learn how to use the tool to convert from one unit to another. Students do not need to have chemistry knowledge to use this course.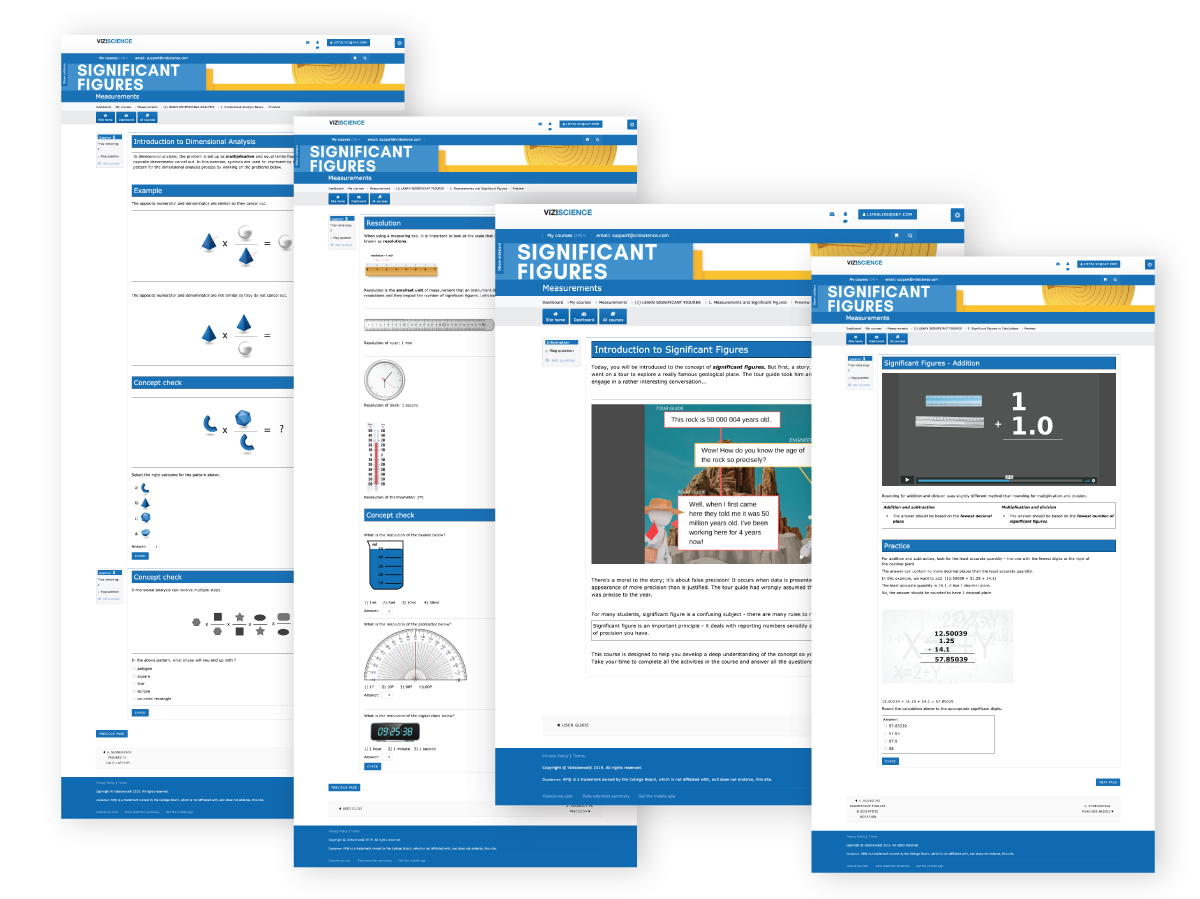 Sign up for a free, no obligation 7 day preview
Because of the pandemic we want to help. We're offering a 7 day free preview and if you like what you see, the first year is half price at $75, which works out at less than $7 per month.
Any questions don't hesitate to email us at: contact@viziscience.com
Any questions don't hesitate to email us at:
contact@viziscience.com
Or leave a message using the message button below.